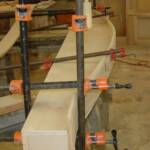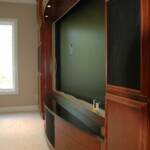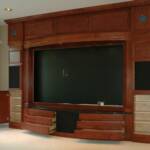 This home theater has plenty of drawer and cabinet space for CDs, DVDs, cameras, cables and other misc. items that you want to keep close together.

This 65" tv is on an electric lift.

When the home owners would rather have their beautiful view without watching the television, they can just use the remote to lower the tv back down into the cabinet that was custom designed for them.

Here are two videos showing how the tv works when using a remote.